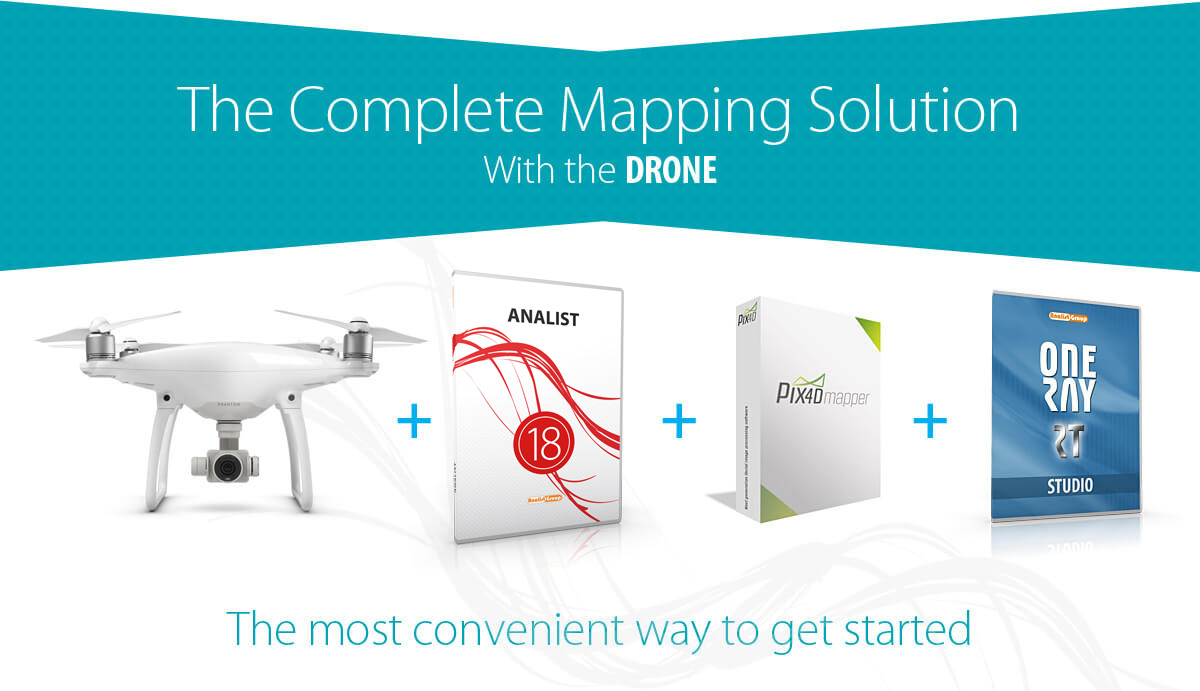 Complete Solution
Fly > Orthomosaic > Topography > Animation.
A ready to fly Drone, Pix4Dmapper which automatically processes terrestrial and aerial imagery acquired by light-weight UAV and generate georeferenced Orthomosaics, the Analist (Autodesk technology based software) which is a unique and most innovative tool for all topographic and surveying tasks. If you want, you can add OneRay-RT to animate your 3D models and create amazing presentations!
DJI Phantom 4 Pro
A Drone with Full HD and Live View
Imagine amazing, immersive footage at your fingertips. Imagine capturing content fit for the big screen, with crisp images, beautiful resolution, and vivid colors.
You may use your favorite DRONE. We recommend you to use a Phantom 4 Pro or a DJI Matrice 200 series, because of their stability and high performance.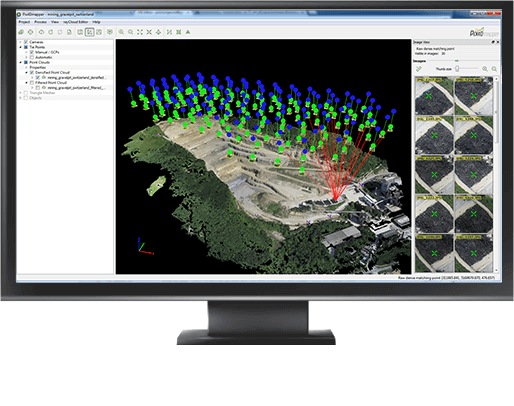 Pix4Dmapper
3D models and orthophotos with centimeter accuracy.
Transform photos in extraordinary 3D models with centimeter accuracy. With the Pix4Dmapper Software you can generate Orthophotos, 3D models, 3D DSM Raster and Point Clouds.
Analist 2017 CLOUD
Topography and Land Survey Software.
Analist CLOUD is the Topographic Software based on the Autodesk Technology. It creates Cross Sections and Profiles, Contour Lines, imports data from Ground Total Stations, GPS, Google Earth. It imports and manages Point Clouds and orthophotos generated by Pix4Dmapper.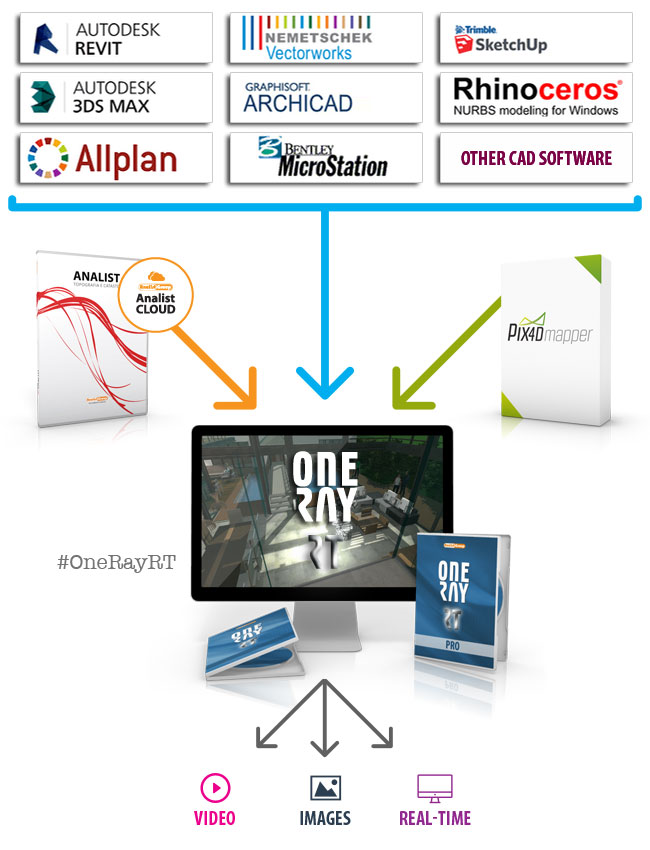 OneRay-RT Animation Software
Present your Projects like never before.
OneRay-RT has been devised to be completely compatible with your drawings, whatever software you use to make them with. Create your project with Revit, 3DS Max, AllPlan, ArchiCAD, SketchUp, etc.. OneRay-RT imports all obj. format files.
With OneRay-RT you can import 3D models generated with Pix4Dmapper and recreate new scenarios. Or you can download maps from Google Earth with the in-app module. Limitless possibilities are waiting for you.
Workflow example:
Import your .obj Project.

Set the environment by inserting plants, trees, grass, etc.

Set the sun, the sky, the clouds, the land types, etc.

Add light.

Add and animate all the objects you want.

Create your presentation video!