With Pix4Dmapper you can use any camera with any lens and you can take photos from any angle. Pix4Dmapper includes the Profiles and the lenses of the most commun cameras and it also supports photos with Geotags and GCP to obtain a perfectly georeferenced 3D Model.
Pix4Dmapper - the first automatic Photogrammetric software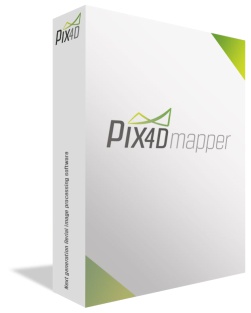 Pix4Dmapper Creates Georeferenced 3D Models from your photos with a click.
Pix4D is the definite solution to convert your both aerial and ground images into orthomosaics, 3D models and 3D point clouds.