Convert your images into extraordinary Georeferenced 3D Models
Pix4Dmapper
Creates Georeferenced 3D Models from your photos with a click.
Analist Group is a Pix4D official Partner.
| | |
| --- | --- |
|  Contact GRADD to purchase Pix4Dmapper, Analist 2016, or OneRayRT. | |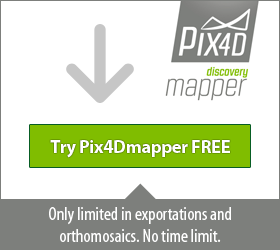 Simple to use
The new generation image processing software from the air as from the ground.

It supports any camera and any lens
With Pix4Dmapper you can use any camera with any lens and you can take photos from any angle.
Pix4Dmapper includes the Profiles and the lenses of the most common cameras and it also supports photos with Geotags and GCP to obtain a perfectly georeferenced 3D Model.
RayCloud Technology
The exclusive Pix4Dmapper RayCloud technology combines the points of the 3D cloud with the original images, dramatically improving the project quality and enabling you to visualize the position of the points on the images.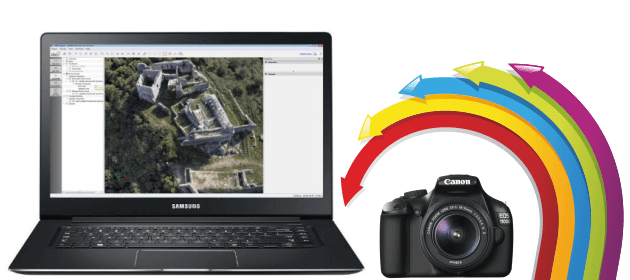 3D Models with one click
Centimeter accuracy.
Create a new project and click on processing button. It's as simple as that.
If your photos have GPS coordinates, your 3D model will be automatically georeferenced and in scale.
The most powerful integrated Tools
Absolute control of your project.
Pix4Dmapper includes a rayCloud editor which allows you to visualize, georeference and improve the quality and the accuracy of your data.
The Mosaic editor allows you to achieve splendid maps and improve the quality of the automatically generated orthomosaic.
The Index Calculator allows you to create and customize the index maps with radiometric accuracy. The maps can be in NDVI.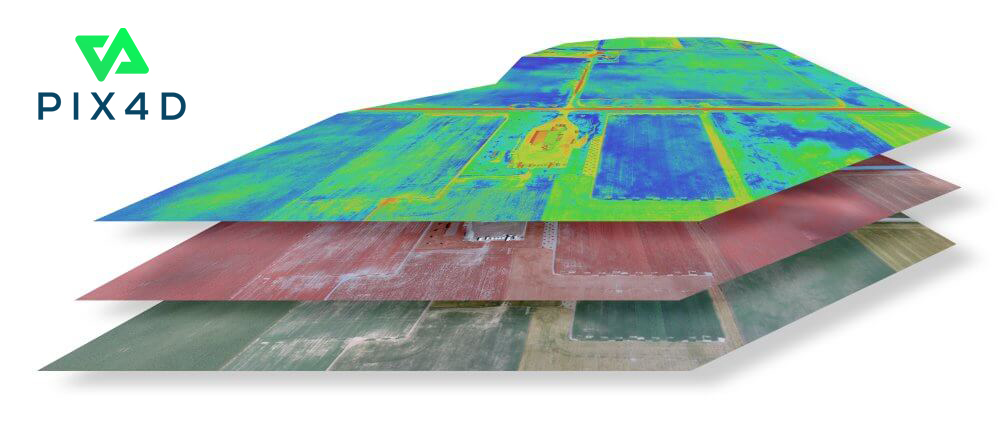 Automatic classification and new processing options
New and powerful processing options in combination with the user-friendly interface.
Export your projects
Choose a variety of supported formats for your projects among: georeferenced orthomosaics, DSM, DTM point clouds, CAD models and index maps. You'll be able to use your projects in a wide range of software from GIS, CAD and photogrammetry.
Besides, you will be able to achieve extraordinary videos of your projects with just a few clicks.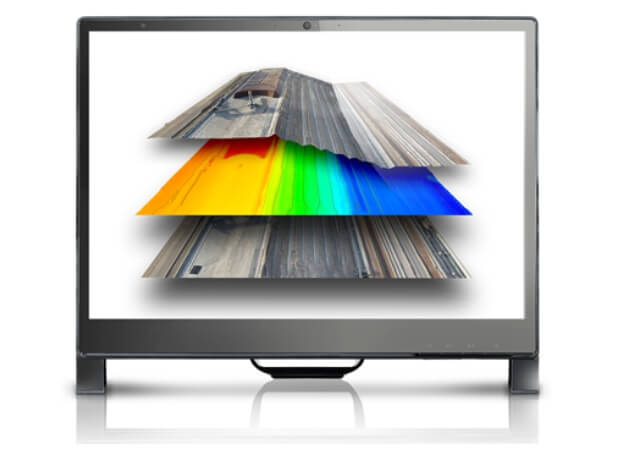 Analist Cloud
Innovative Technology for Land Surveyors.
Analist Cloud is the new Analist Group Solution for Land Surveying, for Architectural Surveys, Agricultre, Thermography, Advertising and Entertainment. The Solution includes a DRONE + Pix4Dmapper + Analist Cloud Software.
Pix4d Educational
Special discount for schools, training and research centers.
In order for schools, training and research centers to access the software more promptly , Pix4Dmapper is available at a discounted price.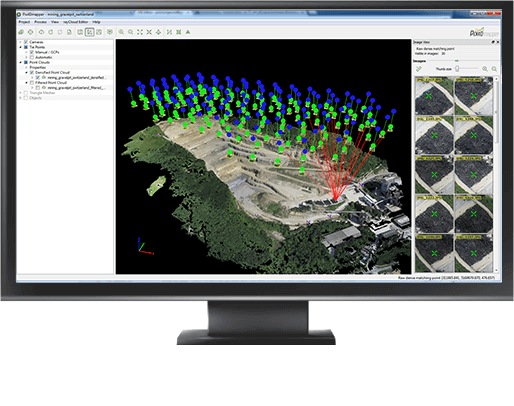 Pix4Dmapper Strengths

3D Models with centimeter accuracy
LiDAR aerial Surveys with centimeter accuracy from compact cameras to digital reflexes.

Scalable and editable 3D Models
Pix4Dmapper allows you to scale and edit your projects with unique and professionals tools.

Intuitive and easy to use
Training is not necessary, processing with Pix4D is simple and completely automatic.

Integrated Solution
Pix4Dmapper includes all indispensable tools to process your project data without using any other external software.

Innovative Technology
Pix4Dmapper provides you with the most innovative and ground-breaking photogrammetric technology.

Support for your projects
Our experts will give you all the support you require during all the phases of your project.
Related Solutions
You could also be interested in…