Phantom MAPIR Precision Farming Drone for the professional.

Phantom MAPIR Drone

The new Phantom MAPIR Drone is the only highly customizable Drone for Precision Farming which allows you to analyze and monitor health vegetation of your crops, generate orthomosaics, NDVI maps, yield maps, point clouds, 3D Models, Contour Lines and much more.
Phantom MAPIR DRONE
The Complete Solution for Precision Farming.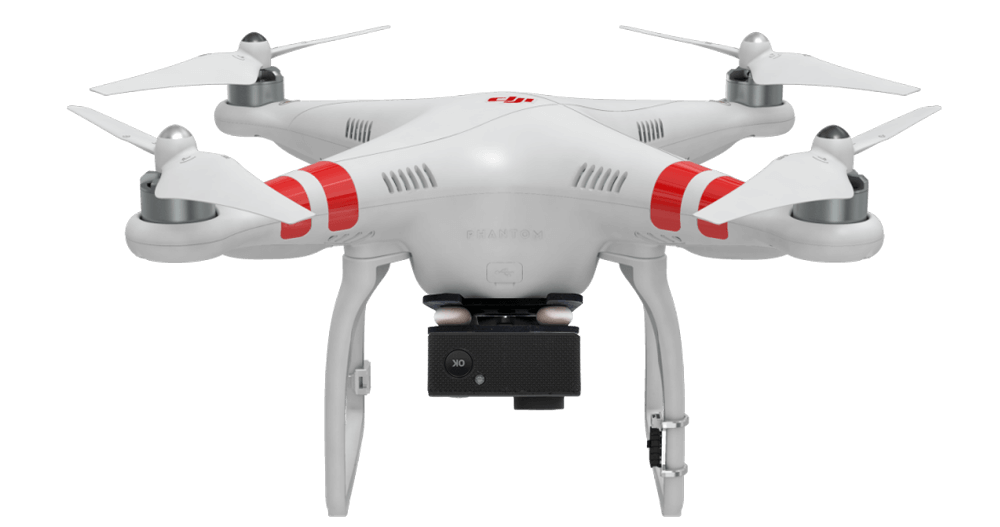 Accessible
The Phantom MAPIR is the ideal choice if you are looking for a multi-functional Drone at an affordable Price.

Simple to use
This Drone features many functions among which GPS and gyroscope making it extremely simple to use.

Practical and Versatile
With 6 interchangeable cameras, the Phantom MAPIR is suitable for any type of application. From RGB to IR and from NDVI to ENDVI.

Ready to fly
The Phantom MAPIR is ready to fly. All you have to do is switch it on and you are immediately operative.

20 hectares in 20 minutes
Thanks to its light weight  (only 1Kg) with Phantom MAPIR you can cover a 40 acre area with only 1 battery.

Return-to-Home
One simple function enables your Drone to automatically fly back to take off position and land safely.

Maximum Safety
The Phantom MAPIR is sturdy and reliable and can be flown by anyone. The weight is compliant to flying regulations.

Flight distance up to 1 km
The 2.4 Ghz remote controller included allows you to fly up to a 1km distance covering a 3 square km surface.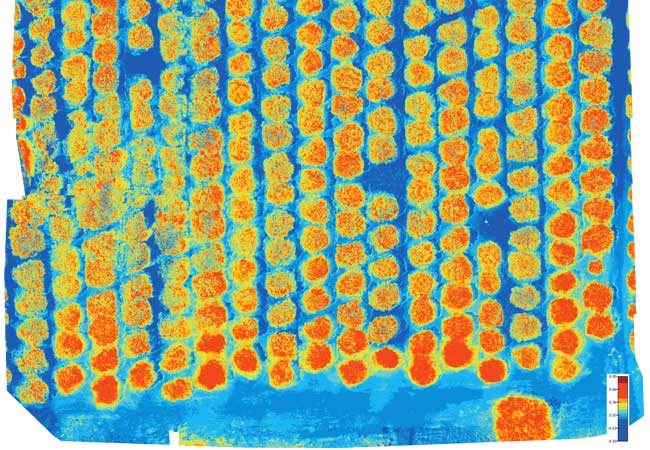 Showcases
Examples of the Solution Real Case Applications.
With our Innovative Solution, anybody can easily access fundamentally essential data in a reduced time spam and be professionally effective and operational in Precision Farming. We have listed some real case applications with the results obtained (NDVI, ENDVI,  clorophyll analysis, etc.) with our Phantom MAPIR Solution.
One Drone for many uses
Solution Application Examples.

Vegetation classification
Characterization of vegetation coverage (vegetation classification and mapping, spectral libraries processing, related with field analysis)

Monitoring of vegetation health status based on biophysics parameters and vegetation indexes

Cultivation and Vegetation Health Condition Analysis
Vegetation Index Measurement

Precision Fertilization Maps

Yield Enhancement

Fertilization, Herbicides and Pesticides effects Monitoring

Cultivation optimization on the basis of the soil temperature

Pruning and Harvesting optimization at the best time depending on the cultivation condition

Analysis to improve production and environmental protection

Analysis and Monitoring of wood fire areas
Forest fire monitoring

Interpretation analysis of fires in progress

Evaluation of the environmental impact of regions burned by fire and then repopulated by vegetation species

Soil Identification and Crop Distinction
Identification of natural-environmental high interest areas (i.e. stable grassland, wetlands, etc.)

Identification of crops (density, phytosanitary status, moisture content, vegetation types and phenological stage)

Indications on Agricultural Production

Analysis of thermal Anomalies in water
Thermal behavior of surface waters

Mapping of algal (bloom) types and their speading

Water turbidity and color

Identification of paleoalvie

Identification of unauthorized dumping pits and Monitoring of degraded areas
Detection of unauthorized dumping grounds. Waste disposals monitoring. Biogas emission identification, extent of spills and evaluation of surrounding vegetation health status
Multi-spectral for every need
From photogrammetry to multi-spectral, NDVI and ENDVI.
The Phantom MAPIR can be equipped with interchangeable cameras, each of which captures specific spectral bands. NDVI indexes, yield maps, mapping and classification of vegetation species, yield enhancement, forest fire monitoring: we have the Solution for all needs. With our Solution you will be able to generate orthomosaics and analyze the vegetation health condition.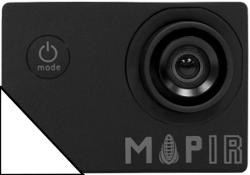 Visibile Light RGB
Ideal for: 2D and 3D maps, plant counting, photogrammetry with Pix4Dmapper.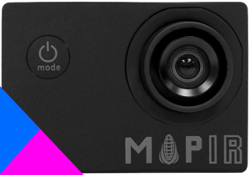 Blu NDVI + NIR
Ideal for analysis and control plant health condition, NDVI maps, yield maps, growth monitoring, cultivation identification, biomass analysis.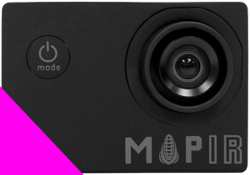 Infrared
Ideal for: NDVI and ENDVI comparative analysis, chlorofyll analysis.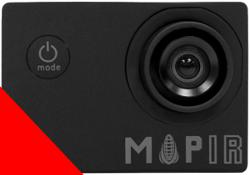 Red Spectrum
Ideal for: NDVI health condition analysis of plants.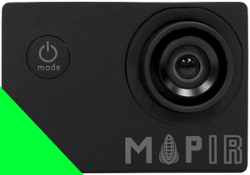 Green Specrum
Ideal for: ENDVI health condition analysis of plants.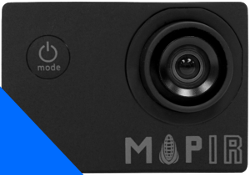 Blu Spectrum
Camera to use with red and green spectrum for RGB images.
How does it work?
Fly, generate NDVI maps and DTMs.
The Phantom MAPIR Complete Solution is very simple to use.
1. Fly and acquire your imagery (set the flight plan and frames per second: your DRONE will do all the work). 2. Import the images into Pix4Dmapper to automatically create NDVI Maps, Point Clouds and Digital Terrain Models (DTMs). 3. Import the Point Cloud into Analist 2016 CLOUD and create Profiles, Cross Sections, Contour Lines, Areas and Volume calculations and much more. Last but not least animate your 3D Model with OneRay-RT.
Only Analist Group can offer you the Complete Professional Solution for Precision Farming.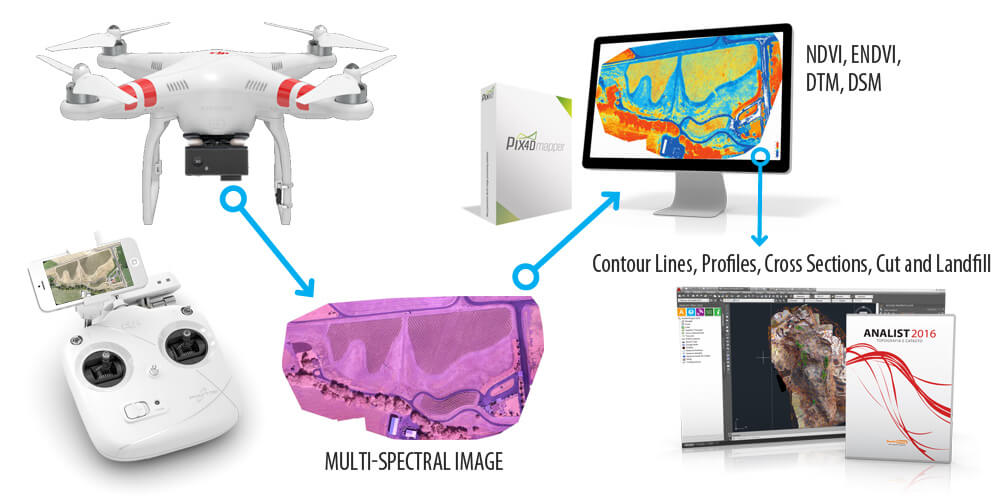 Data Processing and Analysis with Pix4Dmapper
Point Clouds, 3D models and orthomosaics with one click.
Thanks to our cooperation with Pix4D, the MAPIR cameras are fully compatible with the Pix4Dmapper photogrammetry software. You will be able to generate point clouds, 3d models, orthomosaics and much more. You will also be able to analyze multi-spectral data such as the NDVI and the ENDVI Indexes very easily and promptly.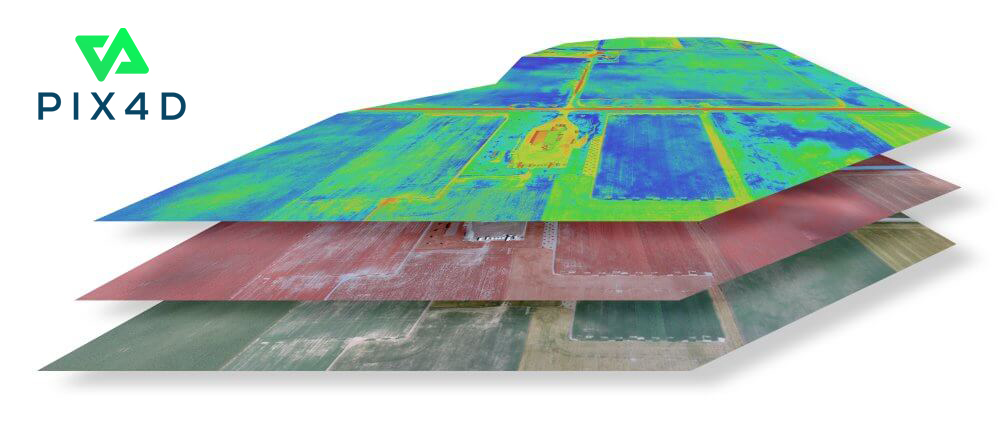 Professional Training for Precision Farming
Become immediately Operative with our Solution.
We have thought of everything, especially Training. With our Specific, detailed Training Courses filled with real case application examples you will learn how to fly, shoot the imagery, generate NDVI and ENDVI Indexes, yield maps and analyze the data acquired in order to plan targeted interventions on cultivation.
How it works: access the platform with your credentials where you will see your Courses. You will also find tutorial videos, PDF files, white papers, operation check lists, and a wide range of practical field examples: everything you need to become immediately operative. Start your training which is set in modules to make it more simple for you. You can revisit the lessons whenever you want.
 Our courses are flexible and you can learn from your own Computer: (Windows, Mac or other) or from your mobile devices (SmartPhone and Tablet PC both Android and iOS).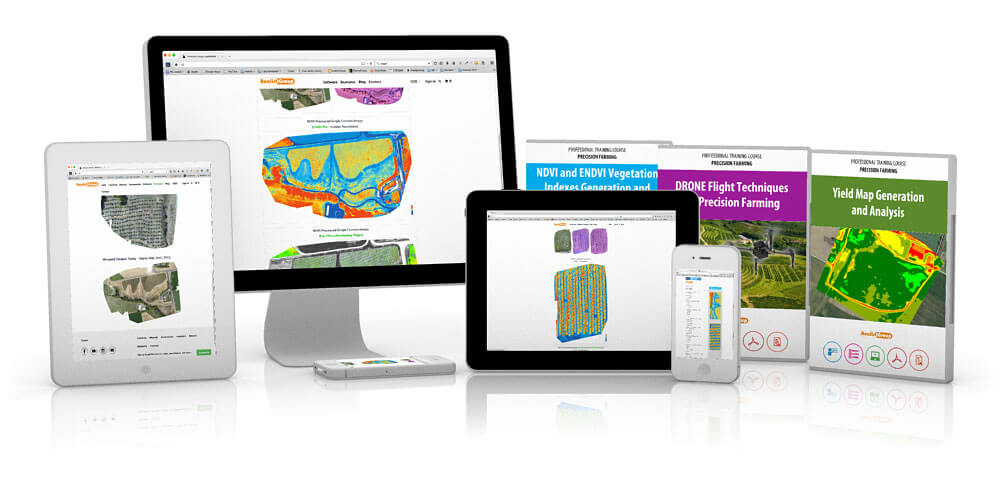 Precision Farming Courses
Professional Training for everyone.
Our Professional Training Courses are extremely simple, practical and full of real case application examples. You will be granted the opportunity to learn quickly about flight techniques, flight planning, how to acquire and process imagery and data, how to analyze and read the data in order to identify the best type of targeted intervention. Choose your Training Course, PRE-ORDER now and become a Precision Farming Expert!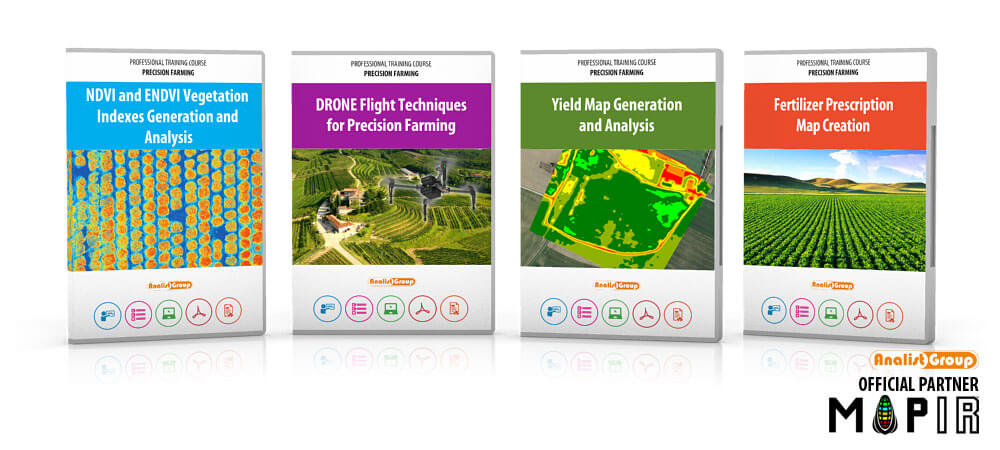 Training Courses
Pre-order now, become an Expert.
Contour Lines, Cross Profiles and Sections
How about our Autodesk technology based Software?
Whether you need to create Contour Lines, Cross Sections and Profiles, Surface ans Volume Calculation now you have the new Analist 2016 CLOUD! The Autodesk based technology software, which imports Point Clouds from Pix4Dmapper (or other software) and creates Cross Sections and Profiles, Contour Lines, Orthomosaics and more with astonishing graphics. Analist 2016 CLOUD reads all data from Total Stations and/or Topographic GPS and it is ready to use with UAV technology and Point Clouds.
Learn more about our Complete DRONE Solution for Land Surveying ►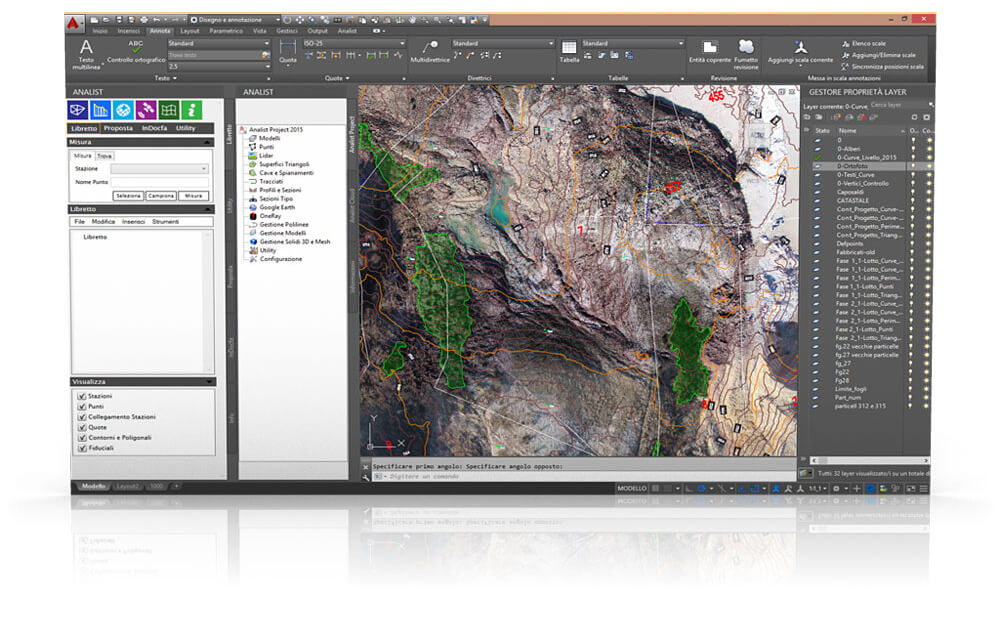 Simply Spectacular Animation Features
Present your Projects like never before.
Do you want  to create an animated 3D Model? Now you can with OneRay-RT, the new software for real time 3D Rendering and Animation. State of the art for the creation of videos, renderings and live demonstrations thanks to the processing speed! OneRay-RT offers extraordinary graphics with an efficient and fast workflow. Present your projects like never before and become amazing in what you do!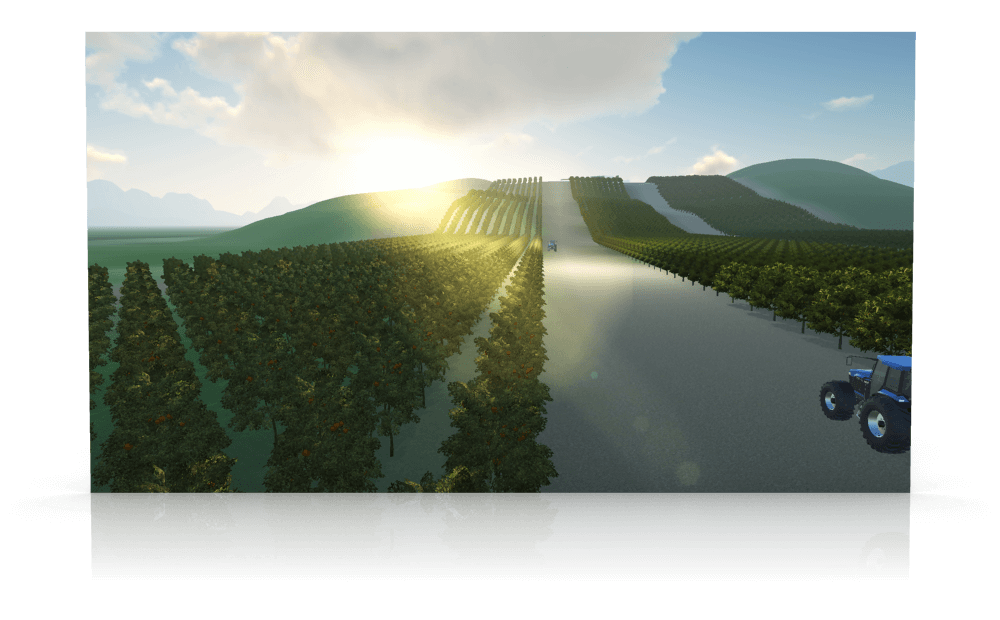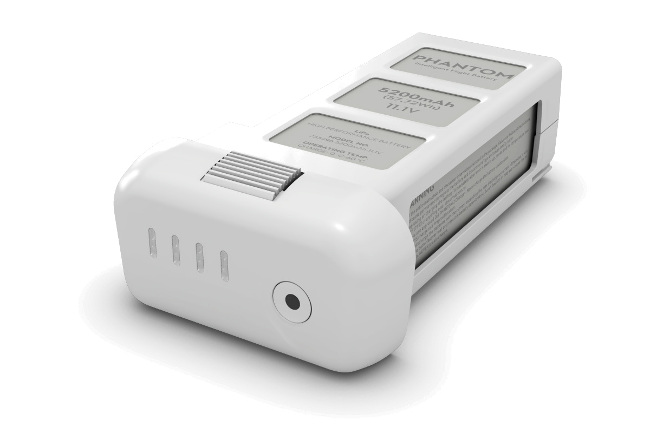 Smart Battery
Safe and Reliable
The LiPo (Lithium Polymer) 5200mAh battery, has up to 18 minutes. The unique and innovative DJI battery, provides data saving great capacity, protection from overload and download, as well as maintenance reminders and an extremely safe and reliable battery.
The integrated battery compartment  allows battery changes in a matter of seconds and you are immediately ready to fly.
Radio Controller
Total Control
The improved Radio Controller is equipped with many new features. A control dial, TRAINER PORT, built in rechargeable LiPo battery with a 2000mAh, level LED indicators, block function of the valve which keeps it in during landing are all incuded.
Use DJI Lightbridge to controller your UAV or to connect the Radio Control to your computer with the TRAINER PORT to carry out a flight simulation and practice your flight techniques.
The new Remote Controller is compatible with the Phantom 2 Vision + and the Phantom 2.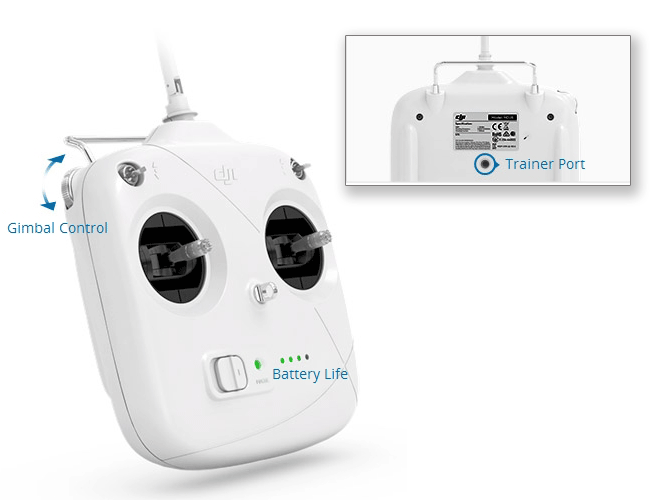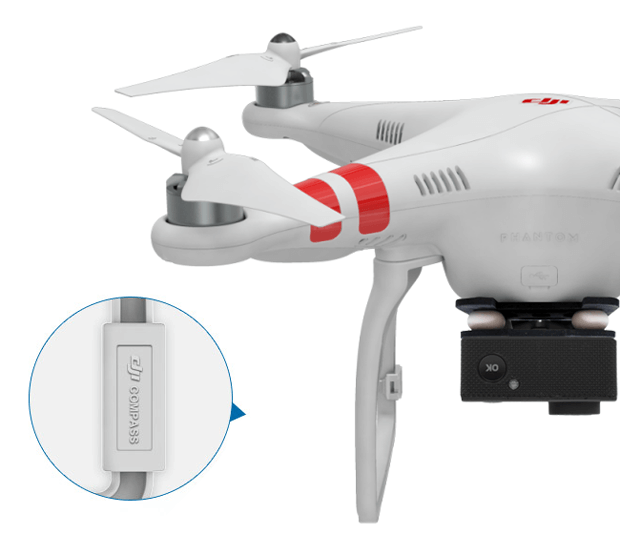 New Compass
Top Flight Safety
The new anti-static compass has been developed to be even more reliable and safer. The compass is positioned in a protective shell to help shield it in any flight condition
Improved Power
New engines, propellers and ESC.
With the new enhanced engines, the new propellers and the very new  ESC POWER and CONTROL SYSTEM have been incredibly implemented. The new Phantom is able to reach up to 200g/arm (when using a 3S LiPo battery), allowing an easy management of a higher PAYLOAD.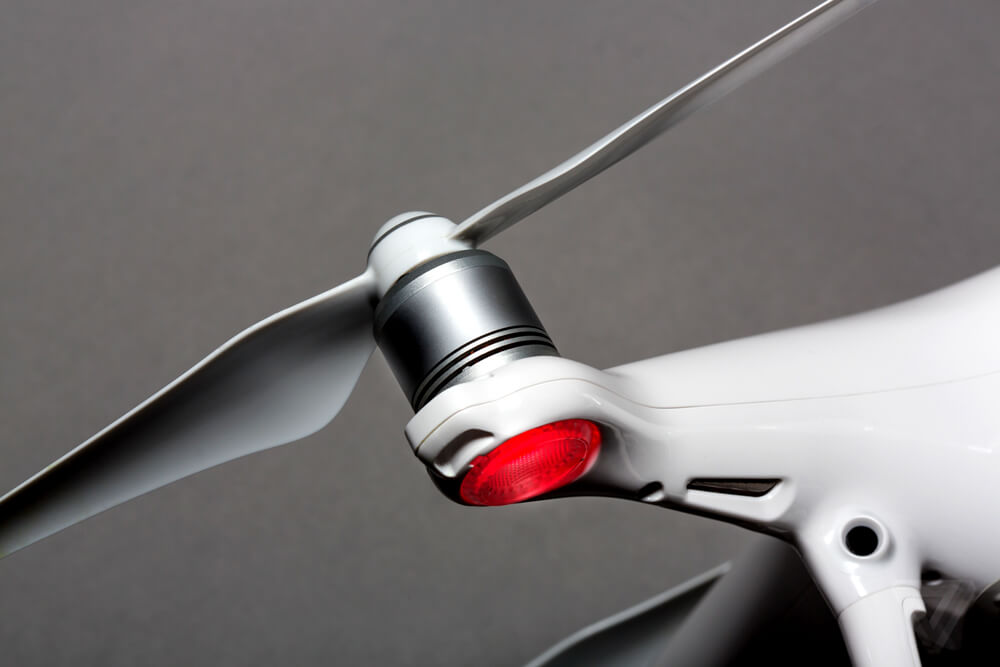 Integrated GPS
Precision and stability.
The integrated  automatic GPS pilot offers position holding, provides altitude lock along with stable hovering giving you constant stable flights so you can focus on acquiring the imagery.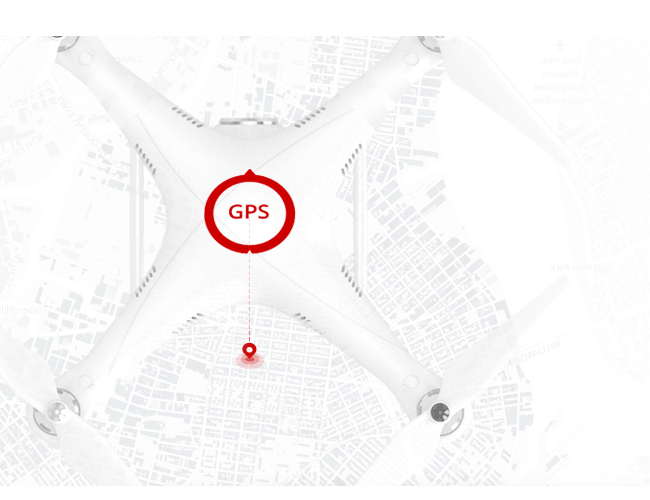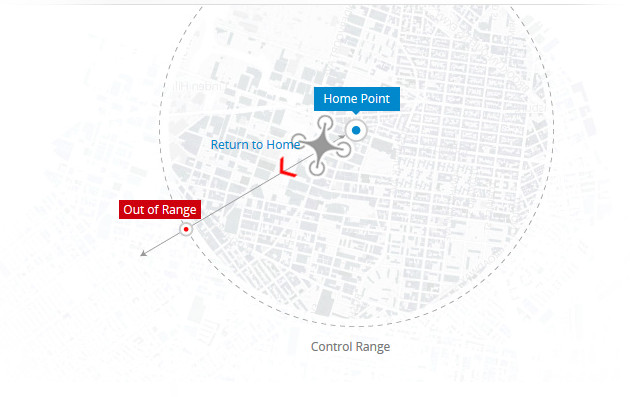 Return home
Automatic return to take off position.
If the connection between the Phantom 2 and the controller is lost during the flight and piloting is impossible, the automatic fail-safe protection function of the system will action and will fly the Phantom back and safely land at its takeoff position.
It is also possible to manually set up the One Key go Home function to activate automatic return to take off position by simply moving the lever.
No fly zone
Safety above all.
In order to increase flight safety and prevent accidental flights in restricted areas, the new firmware Phantom 2 series includes a No Fly Zone feature.
When the Phantom is too close to a restricted areas (e.g. an airport), the system prevents the UAV from flying. All flight functions are disabled. You need to move away from the "No Fly Zone" in order to fly. This aspect makes the Phantom even safer.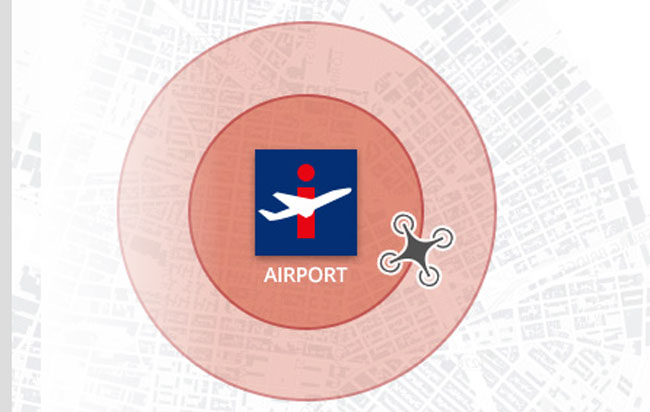 Have you already got a Phantom 3?
We have the perfect solution for you.
If you already have a Phantom 3 Professional, Standard or Advanced we have the perfect solution for you: the MAPIR Kit, it is functional and ready-to-use. The Phantom MAPIR Kit sits up to two cameras at a time. The casing is solid and light at the same time. It is easy to assemble and disassemble and extremely practical.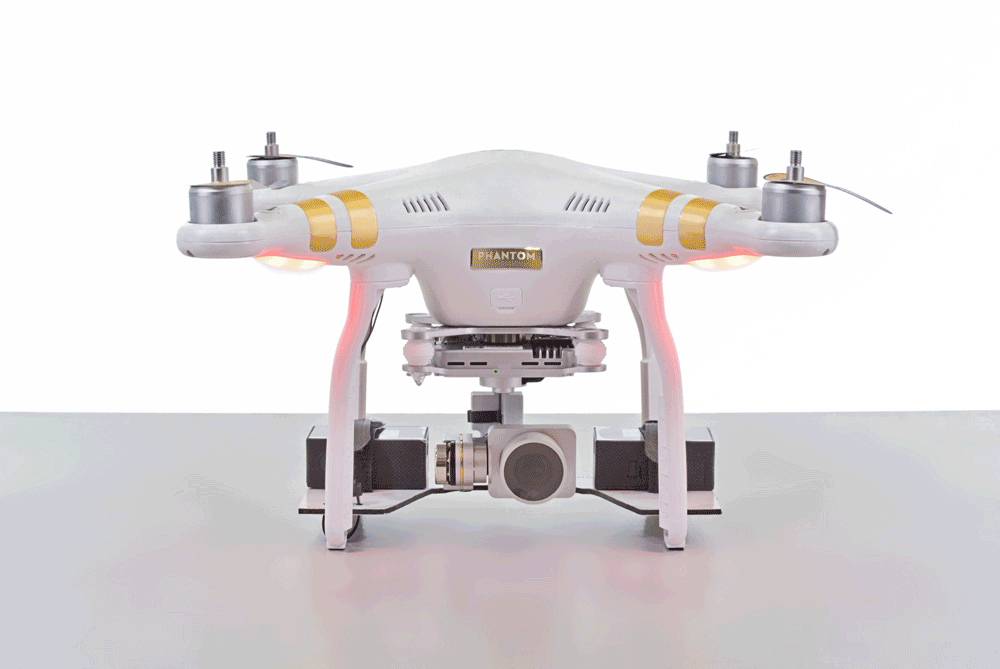 Request Information