Precision Farming accessible to everyone: the New Phantom 3 Solution Professional Kit now available!
We have devised the new MAPIR Kit to implement the use of the DJI Phantom 3 (Standard, Advanced and Professional) and enable its use for Precision Farming. It is now possible to monitor cultivation condition and rationalize farming operations in order to reduce environmental impact and measure all related activities sustainability.
Remote monitoring via the Drone is an indispensable tool for company decision support system, as a matter of fact besides supplying information on the cultivation health condition it can also be used as foundation for processing and generation of prescription maps and modeling of field activities, supplying benefits from a financial as well as from an environmental point of view.With the MAPIR Kit makes it is finally possible to equip the Drone in all safety with two cameras for the acquisition of multi-spectral images with a Phantom 3. The kit is compatible with the 6 interchangeable MAPIR cameras (listed at the bottom of this page), from RGB to IR, from NDVI to ENDVI, this Solution makes a Phantom 3 suitable for every type of application.
Also interesting is the possibility to mount two cameras in addition to the integrated camera for simultaneous acquisition from three cameras, one for photogrammetry and two for Precision Farming. The simplicity and ease with which the MAPIR Kit can be assembled and disassembled is a key feature in addition the essential fact that once it is mounted it has the utmost stability and it is not at all bulky. Thanks to its extreme lightweight the MAPIR Kit has no influence on battery life and flight stability.
---
MAPIR Kit advantages:
Practical and economical
Fast and simple to assemble and disassemble
It does not change nor interfere with the Phantom 3 aesthetics and use
No change in flight stability
Solid and indestructible
Ideal for Precision Farming and Photogrammetry
Suitable for all Phantom 3 models (Professional, Advanced or Standard)
Multi-spectral for every need
From photogrammetry to multi-spectral, NDVI and ENDVI.
The Phantom 3 MAPIR can be equipped with interchangeable cameras, each of which captures specific spectral bands. NDVI indexes, yield maps, mapping and classification of vegetation species, yield enhancement, forest fire monitoring: we have the Solution for all needs. With our Solution you will be able to generate orthomosaics and analyze the vegetation health condition.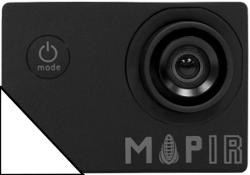 Visibile Light RGB
Ideal for: 2D and 3D maps, plant counting, photogrammetry with Pix4Dmapper.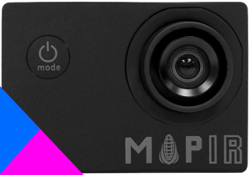 Blu NDVI + NIR
Ideal for analysis and control plant health condition, NDVI maps, yield maps, growth monitoring, cultivation identification, biomass analysis.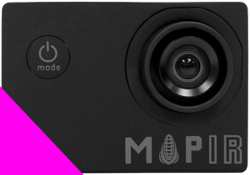 Infrared
Ideal for: NDVI and ENDVI comparative analysis, chlorophyll analysis.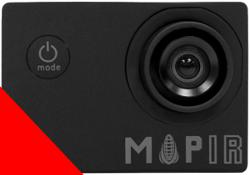 Red Spectrum
Ideal for: NDVI health condition analysis of plants.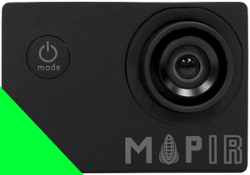 Green Spectrum
Ideal for: ENDVI health condition analysis of plants.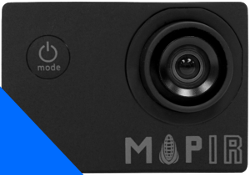 Blue Spectrum
Camera to use with red and green spectrum for RGB images.