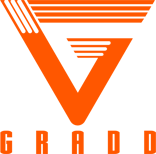 THE GRADD FAA PART 107 TRAINING
TOP 10 RANKED ♦ PROFESSIONAL GRADE
GRADD's FAA Part 107 Training is one of America's Top 10 Best FAA Part 107 Training programs and the only one in America endorsed by the Reno Air Races.
Our program is also the only Part 107 training with a Coffee & Drone discussion hour, live training webinars and live interactive quizzes every Saturday, starting at 7 am Pacific Time.
Join our training program and embark on a journey to learn the latest FAA drone rules and regulations, as well as other important/required airman knowledge, and become part of an elite group of the best-trained FAA Certified Commercial Part 107 Remote pilots.
Every Saturday starting at 7 am Pacific Time (10 am EST) we have our lively and informative Coffee & Drone hour session. Then at 8 am PST we review each week's lesson(s) together. At about 8:45 am PST everyone gets a chance to participate in our interactive 31 question quiz/competitions. Everyone gets to compete and the one person who achieves the highest cumulative score for the 8 weeks of competition, automatically qualifies for our Certificate of Completion and becomes one of only 6 people in 2023 who will win one of our Kahoot Competitions!